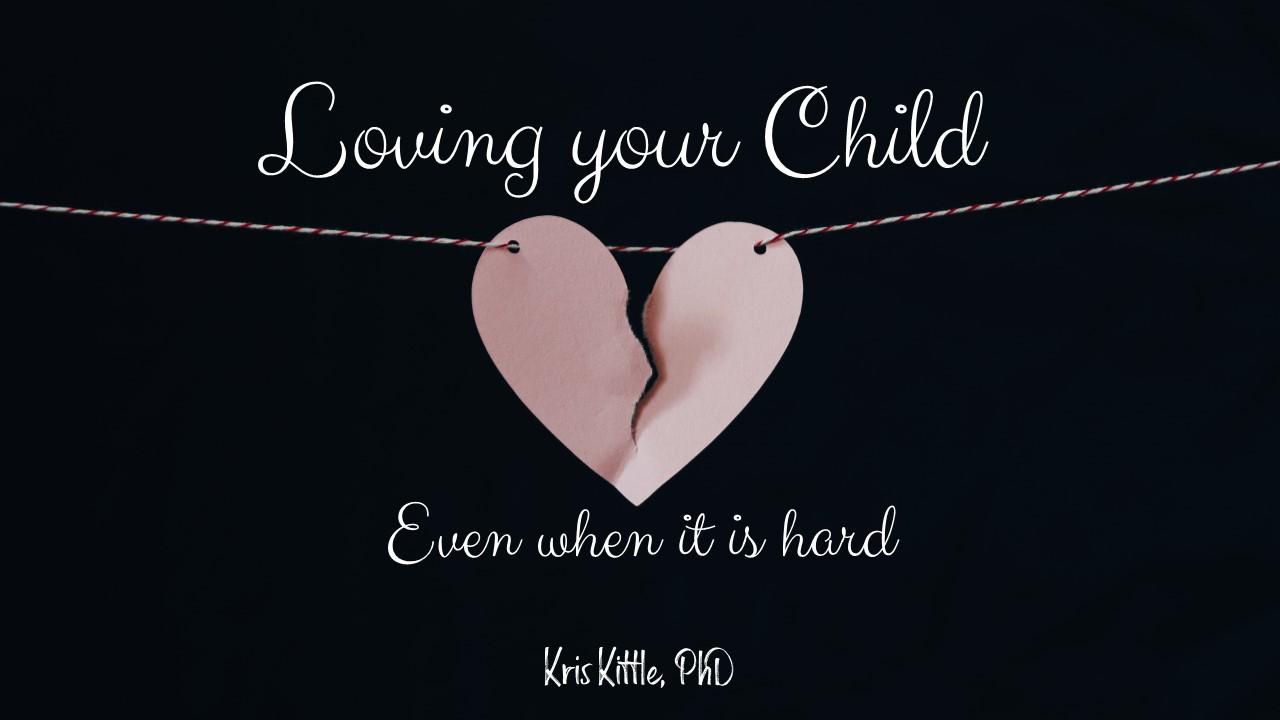 This blog post was originally published as a guest blog post on WACAP Now Blog. 
Those who choose older child adoption face many unique challenges.  Many of the challenges are openly discussed in an attempt to obtain wisdom in how to address them. However, one of the most common challenges is not feeling love for your child, yet it is a topic rarely discussed. Few parents willingly admit they do not feel love for their child; those who do often receive judgment from others.
Admitting you do not feel love for your child is perceived as unacceptable because it runs counter to human nature so why do so many experience it? There are likely a variety of reasons; but consider this: when an infant or young toddler joins your family, you see the sweet smile that melts your heart. You hear the contagious baby giggle. You know how much this treasured baby depends on you for care and comfort. When that cherished baby becomes a preteen, who begins to exude an attitude, you know that sweet, precious baby you remember is tucked behind the challenging exterior. However, when you bring your child home as a preteen (or older), you do not have memories of the sweet, precious baby. You see only the tough exterior and you are not sure what is underneath. Often, it is difficult to look past the exterior to that hurt child hiding deep inside.
How can parents love their child when they lack the gushy loving feelings?
Set Realistic Expectations. Would you marry a complete stranger and expect to feel immediately emotionally connected to that person? No, of course not. Yet, older child adoption is similar: you are coming to a relationship with a complete stranger who has their own experiences, personality, and likes and dislikes. Yet as their parent, you are expected to feel emotional love for them from the start. It can come, but it often takes time to feel that love. It will take time for your child to feel love for you, too. And they may never feel love for you. You have to accept that loving your child is not about what they do (or don't do), but who they are as your child.
Love is an Action, not a Feeling. One dad I interviewed shared, "Love is what you do, what you say, and how you interact with your child." You can express love to them by meeting their needs. You can show love by giving sincere, authentic praise every day (even if you have to look really hard to find something praise worthy). You can show love through service such as teaching them skills like how to cook, how to sort laundry, how to manage money, etc. You can show affectionate touch by giving hugs, pats on the back, fist bumps, and high fives. Or spend quality time with your child listening to them and doing activities together that your child enjoys.
Take Care of Yourself. It is hard to help others when you have already given everything within you, and you feel dry. Parched. Out of energy. Done. As parents, it is so easy to get caught up in the needs of our children (or family in general) that we neglect taking care of us. However, you cannot pour from an empty cup; airline attendants tell us to put on our oxygen mask before assisting others. We need to change the narrative that taking time to care for our self is selfish (although too much of a good thing is not good either). Many parents struggle to find enjoyable things that help them feel refreshed. Consider different types of activities that you have tried or want to try; but if you are still unsure of what works for you, consider activities in these categories: reflective (i.e. meditation or positive self-talk), calming (i.e. reading or spending time in nature), physical (i.e. exercise), creative (i.e. hand crafts or coloring), and social (i.e. join a new group or go to a movie). There are many ideas within each category so search the internet for additional ideas. Do not be afraid to try new ideas. Keep track of what works for you as well as what does not. Make sure what you select is beneficial and not detrimental (i.e. over working, over eating, or drinking alcohol in excess). If taking time for yourself seems difficult, start with small increments of time and gradually increase it. Find what works best for you to take care of you.
Setting realistic expectations for yourself (and your child), acting out love by meeting your child's needs (even when you do not feel like it), and making sure you have energy to give are vital for you and your child. If one day (or week) is really hard or unsuccessful, give yourself grace, recommit to showing love to your child, and purposefully act. It can be hard, but you, your child, and your family are worth the effort.