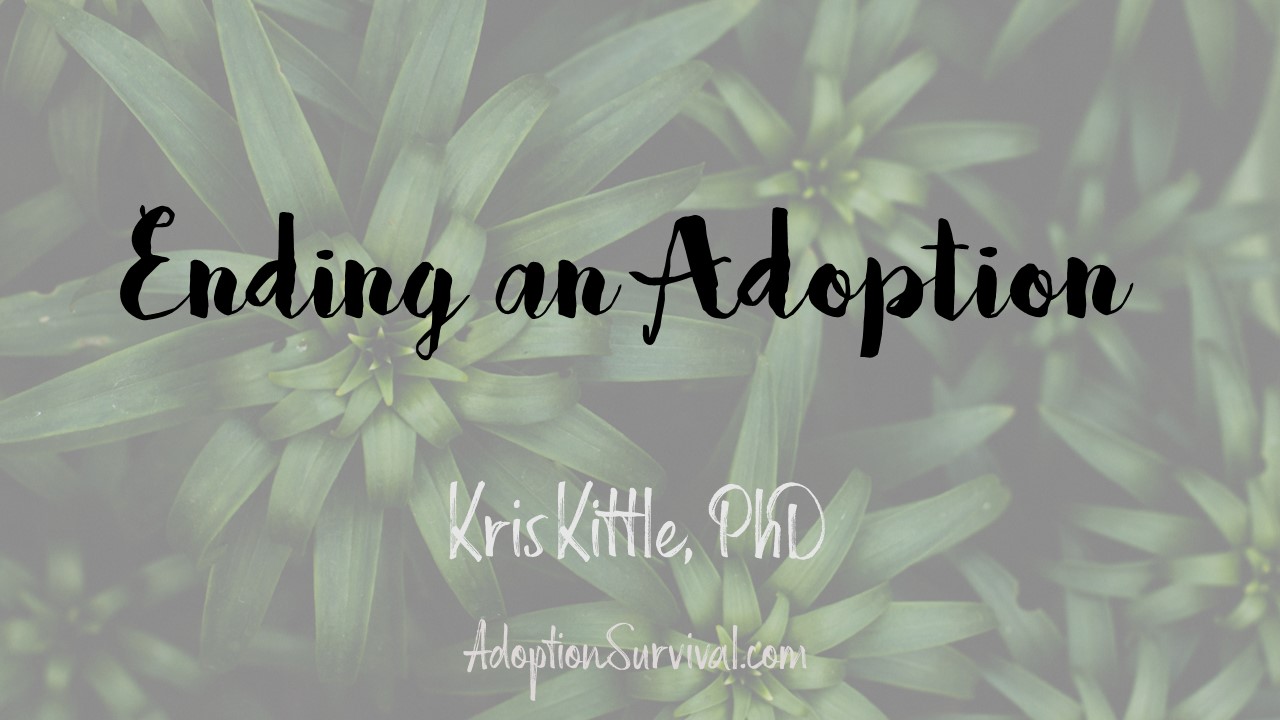 Are you or someone you know needing to find a new home for an adopted child?  Perhaps they are considering disrupting their adoption (or ending their adoption) or "re-homing" their child. Re-homing refers to families finding new homes for their adoptive children often without the help of adoption agencies or some other child welfare organization authorized to ensure the new placement will be a healthy environment for the child (many states have laws against this practice). Yet another term is "second adoption" or "second chance adoption."  These refer to finding new families to adopt the child after the first adoptive family decides they are unable to parent the child.
Of the families in our study, we had two families who had disrupted prior to talking with us and two who found new families for their children in the midst of the study.  Here is some advice from families who have been there:
Disrupting is a decision that should not be taken lightly. You may regret doing it when things settle down.
Try therapy before pursuing finding a new family. Look for a therapist who is familiar with adoption. You may have to try a couple before you find the right fit. Keep trying, don't give up! You will find the best therapist for you and your family. Therapy is not going to bring change in just a few sessions, but it can provide glimmers of light in the darkness.
Do NOT find a new family for your child via social media groups or boards. Not only is this not helpful for you or your child, it is illegal in many states.
Contact your agency. If your agency cannot or will not help you, contact another agency that places older children to see if they can help you by either reaching out to your agency or potentially help you find a new family. Stay persistent. It may not be quick, but it will be the safest way to place your child in a new home.
If you need an immediately break, consider finding respite. Many adoption agencies have families who provide respite by individuals and couples who have been background checked, home study approved, and educated that you could consider.
You want the new environment to truly be better for your child and not another stop on the journey.  Working with an agency means the new family has been assessed by a professional to determine their ability to parent your child. These assessments may mean your child is in a safer environment than one you select yourself. An agency is going to help you find some relief so you can make the best decision for your child and your family after your emotions in the moment have diminished.
Finding a new home for your child should be considered only after all other resources have been exhausted. Find a therapist for yourself who can help you navigate your options and your emotions.