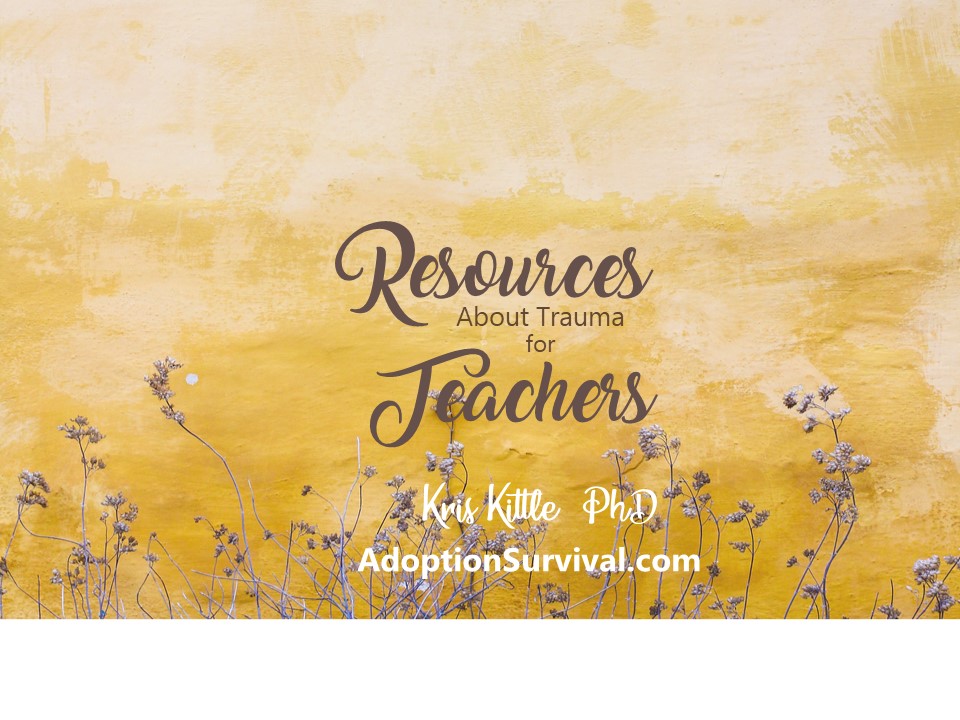 As parents we often struggle to help our child's teacher understand the impact of trauma in the classroom. We try to share information we have learned. So we try to share articles and resources from professionals "with credentials" with teachers and administrators.
Some teachers and administrators gladly accept the knowledge we share while others are less enthusiastic. I always struggle walking the fine line between being forceful and strongly encouraging their understanding.
Last month on Facebook, I posted a variety of resources that can be shared with teachers about the impact of trauma on the classroom. Here are a few of my favorites:
How Trauma Affects Kids in School
Helping Traumatized Children Learn (includes video lectures from a professor about the impact of trauma)
This is a Student's Brain on Trauma
10 Things about Childhood Trauma Every Teachers Needs to Know
Hopefully, the teachers and administrators you share these resources with will be receptive to the research and become aware of students' needs! Tell us how your teachers and administrators responded! We'd love to hear from you.